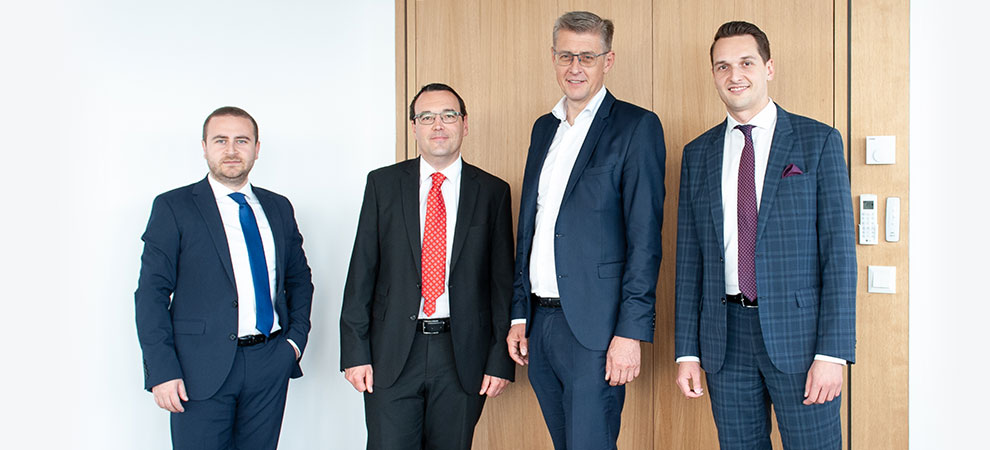 We see ourselves as lawyers who are exclusively committed to our clients' interests. The fact that apart from local companies and banks situated in the Weinviertel, also large internationally engaged company groups entrust us with their affairs, confirms that we have chosen the right way.
Business Competence.
We use our competence in legal matters to achieve the economic aims of our clients. The consultancy and representation of our clients is therefore based on a synergy of legal expert knowledge, economic competence and a reliable organization of our office.
It goes without saying that the exact knowledge of the law is a duty for us. The continuous academic examination of legal questions and also our close contact with universities ensures that our knowledge always comprises the latest developments in literature and jurisdiction.
Our competence, however, exceeds the above said. It also comprises the understanding of the economic and technical context, especially experience and knowledge of human nature, in order to pursue the best strategies together with our clients.
Europe.
The needs of our clients also request from us to act  across the borders of Austria. We therefore have extensive knowledge in the law of the European Union. In cases with international dimension we regularly work together with lawyers in Germany, Italy, France, Denmark, the Netherlands, Belgium, Norway, Sweden, the Czech Republic, Slovakia,  Hungary, Poland, Slovenia, Croatia and Serbia.
Success.
Our aim is your success. We pursue this aim by implementing our competence in a way that is reliable and quality assured.
Decades of passion for business law are taking effect.
The interest of my client is in the focus of my advice. The first concern is to deeply understand the interest and then enforce it carefully with firm measures.
Dr. Werner Borns

wborns@lawpartners.at
Phone: (+43 2282) 60802